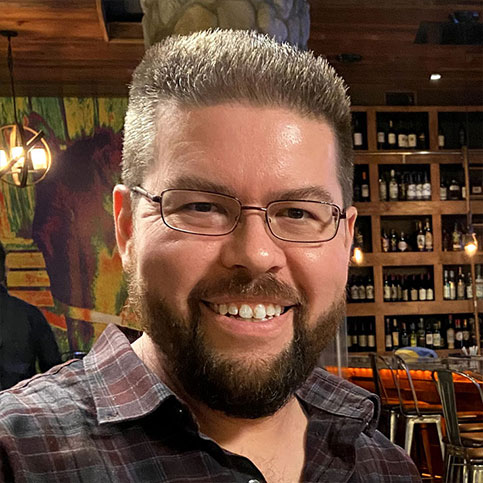 "Hello there. My name is Chris, and I enjoy working with small businesses to help them grow via effective internet marketing."

Have questions? Let's talk.
…or continue reading to learn more.
Who I Work With
Small businesses with less than 50 employees- sometimes a lot less (think solo-entrepreneur)- who want to showcase the products and services they have to offer by using current web technologies.

What I've Done
Web Design
Web Project Management
Email Marketing
Automated Lead Capture & Conversion
E-commerce Sites
Pay-Per Click Advertising
Video Marketing
Social Media Marketing
Click here to view a portfolio of some of the projects I've worked on with clients.
Why You Should Consider Working With Me
I've built long term relationships with many of my clients. Beyond the completion of the initial project, I'm there to provide support, guidance, and to inform them of emerging technologies that can help them market themselves online. Here's what they're saying:
I started with not knowing anything about starting a website to becoming pretty efficient in a few short months. I have recommended Chris to quite a few of my friends looking to start a website for their business. I plan on using his services for all of my future endeavors.
-David A., Evolving Fighter
Working with Chris has been a big asset to my online business, both from a business and marketing perspective. He not only incorporates high quality web design skills, he's also a marketing strategist to help with increasing traffic, leads, sales and conversions. This is key for any online business, which is why I utilize Chris.
-Michael G., Owner, Massage Revolution
Without any hesitations, I would recommend Chris. He is not in the business of exploitation. His work ethic is stellar and I know the difference as I have experienced the likes of those hawkish companies who take your money, move on to conquer and swindle from one to another and another. Chris Gas has earned my trust.
-Hope A., Dietitian, Hope Nutriservices
Thank you again for working with us on the new site. You were so informative and helpful it definitely stood out among the other people I have spoken to about web design.
-Natasha M., Salon Natasha
Chris and his team recently converted Connections Job Development website from a bunch of static pages to a dynamic website that is easy for us to update. Now we don't have to rely on a third party every time we want to post something new online.
-George K., Connections
Let's Talk
Creating a new website can be an overwhelming process for many people. Let me answer some of those questions you've got on your mind. I promise you'll have a better understanding of what's possible and how to get started down the right path. Click here to contact me.