5 social media lessons learned by FedEx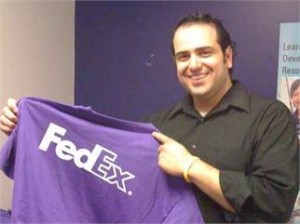 In a great post on the AMEX OpenForum, Matt Ceniceros, FedEx Global Communications Manager of Media Relations, discusses the top 5 social media lessons learned by the shipping giant:
Social media expedites your ability to intelligently gather information.
Social media humanizes a company.
Social media allows you to engage in in-depth conversations.
Social media uncovers opportunities fast.
Social media simply takes you back to basics.
You can easily see how these lessons can relate to your small business as well. Read the full article at OpenForum.
About The Author
Chris Gas is a web development manager, amateur photographer, and musician passionate about helping small businesses grow. He is the founder of Fantastic Edge Marketing. View his public profile on LinkedIn.