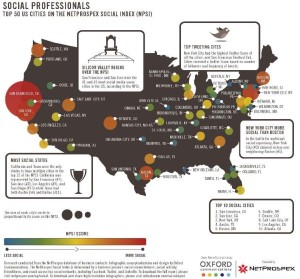 People who use social media gravitate toward urban areas, are more highly educated, compensated, and more open to diversity.
This post from Creative Class has more charts, numbers and facts to back it all up. Stick this in your next PowerPoint as more proof that social media can be beneficial to your business marketing plan.
About The Author
Chris Gas is a web development manager, amateur photographer, and musician passionate about helping small businesses grow. He is the founder of Fantastic Edge Marketing. View his public profile on LinkedIn.