TIP: How To Remove Category From Your WordPress URL
There are two types of WordPress users out there- those that think its default permalink structure is fine (or don't know/ care what that is), and those that are really annoyed by having the word 'category' mess up an otherwise perfect URL.
I'm referring to the default permalink structure:
"www.myawesomesite.com/category/my-awesome-blog-post"
…versus the easier to read and more attractive version:
"www.myawesomesite.com/my-awesome-blog-post"
If you're like me and you fall into the second group, there's a really easy way to fix this, and get your URLs looking just the way you want them to.
You have an easy option via a free WordPress plugin, and I will explain how to configure it here.
First off, if you're using WordPress SEO by Yoast (and I suggest you do), this is a built in option. After you've installed and activated the plugin, the option you're looking for is under SEO > Permalinks, as shown below.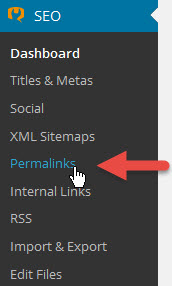 The very first option at the top is "Strip the category base…", and you'll want to check this box. Scroll further down that page, click 'Save Settings', and you're done. Couldn't be easier.
It's worth mentioning that having the category base in your URL to begin with doesn't affect SEO, and whether or not you decide to keep it is your personal preference. And the plugin will redirect your old category permalinks to the new ones, so you don't have to worry about search engines losing track of your pages.
Have you found another easy solution that should be added to this list? Let me know in the comments below!